THE PAVILION
Whether you're planning a wedding, a corporate retreat, or the world's best cocktail party, Forty 1° North has over 16,500 square feet of waterfront space available in a variety of custom configurations for private events up to ___ people. The Pavilion, a signature space of the hotel, stands surrounded by superyachts docked only feet away giving your guests the feeling of being on the deck of their own magnificent vessel.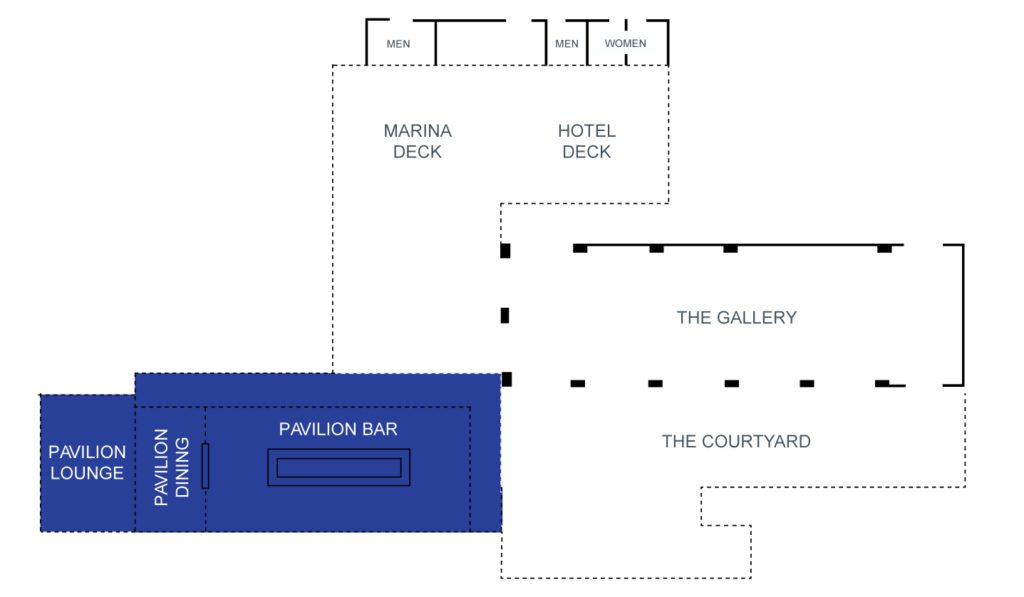 THE PAVILION, GROUND FLOOR OF HOTEL & OUTDOOR SPACES  DOWNLOAD PDF
CALL
401-846-8018
THE PAVILION:
AREA
• 2900 Square Feet
CAPACITY
• 280 Reception Style
PAVILION LOUNGE:
AREA
• 575 Square Feet
CAPACITY
• 70 Reception Style
PAVILION DINING:
AREA
• 270 Square Feet
CAPACITY
• 20 Banquet Style
• 35 Reception Style
Please enter an Access Token on the Instagram Feed plugin Settings page.