WINE ROOM
Perfect for an intimate dinner, board meeting, wine tasting, or quiet after dinner discussion. From aperitif through nightcap the Wine Room is a private, gracious space with carefully chosen artwork and accessories.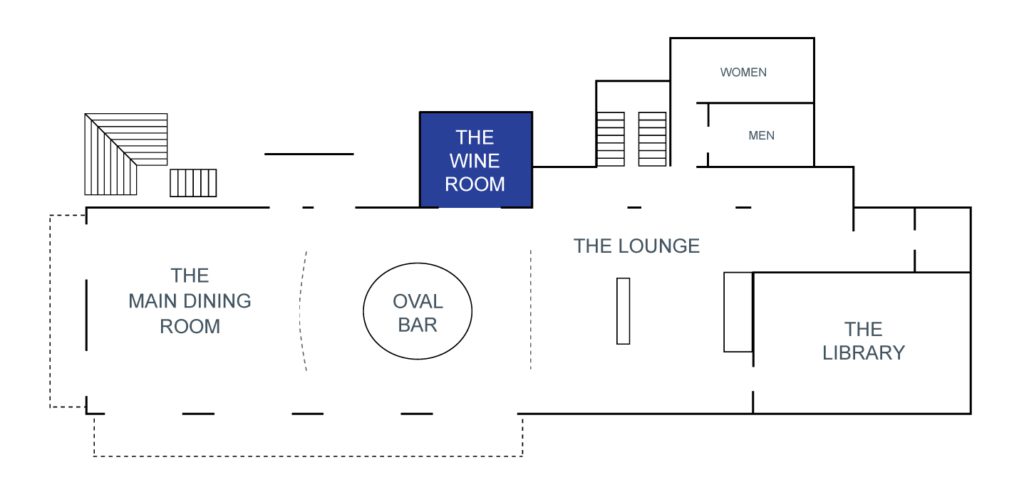 WINE ROOM, GROUND FLOOR OF HOTEL & OUTDOOR SPACES  DOWNLOAD PDF
WINE ROOM:
AREA
• 195 Square Feet
CAPACITY
• 10 Banquet Style
• 10 Conference Style
Please enter an Access Token on the Instagram Feed plugin Settings page.