THE LIBRARY
A standalone warm and clubby space that can be set up for a meeting, cocktail party or an evening billiards game. An elegant wooden top turns the billiards table into a cocktail party buffet or meeting table. Combines seamlessly with the adjoining lounge, offering guest service from both sides of the Library Bar.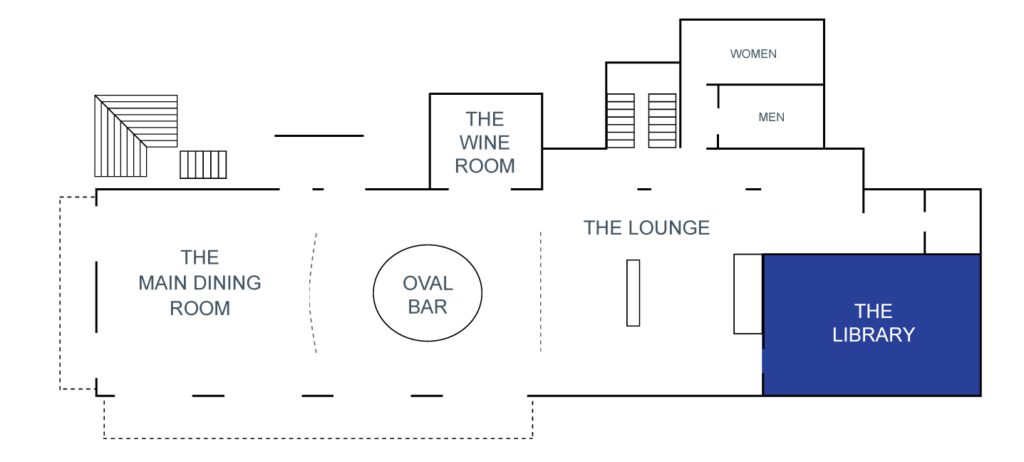 THE LIBRARY, GROUND FLOOR OF HOTEL & OUTDOOR SPACES DOWNLOAD PDF
THE LIBRARY:
AREA
• 465 Square Feet
CAPACITY
• 25 Reception Style
Please enter an Access Token on the Instagram Feed plugin Settings page.